Kalyan Sampat Gardens - Project Overview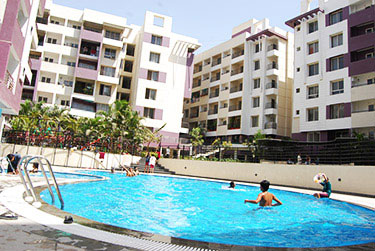 Kalyan Sampat Gardens is aspired for its quality. Its tender sense of honour & style is unique. The distinguished quality construction that will be offered is bound to set new magnitude in the housing construction industry.

Kalyan Sampat Gardens is definitely going to be a true value for your hard earned money by delivering you an entirely new life style & furnishing your life with contemporary needs. Kalyan Sampat Gardens has a cost effective maintenance and is a classic combination to match the requirements of children & elders by satisfying their needs and addressing them stature class services. All in one, it is worth an endeavour.. !! 

The township is basically divided into 6 different blocks with a giant entrance gate in its first phase and in second phase of construction, 4 other blocks will be constructed, in which one block will be purely a shopping complex. So if you are one of those who are planning to grab the lavish reality, get ready to experience the royalty at its finest at KALYAN SAMPAT GARDENS.